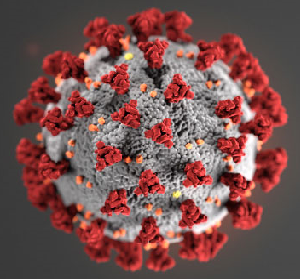 Road Traffic Solutions Coronavirus Update Statement 24th March, 2020
24 March 2020
Dear Customers,
Following on from our notice of 17th March, 2020, surrounding the novel Coronavirus (Covid-19) situation across the UK, Road Traffic Solutions having taken further measures to protect both our staff and you, whilst ensuring our service levels remain to expectation.
As mentioned in our previous statement, early on in the outbreak we amended our Business Continuity Plan, and introduced some phased changes at Road Traffic Solutions. These included, but weren't limited to;
Moving vulnerable staff, or staff living with vulnerable people, to home working as soon as was possible,
Developing our work from home capability,
Educating our teams around hygiene, including visual aids, and providing additional hand wash options,
Where we could not source soap or hand gel we provided a stipend to Traffic Management Operatives so they could source their own without being out of pocket,
Tablets would no longer be signed by customers,
Only 1no. operative to collect kit from any yard at a time (as far as practicable), and if this couldn't be the case maintain a minimum 2m distance from colleagues.
Our main priority remains the protection of our customers, partners and employees at all times. Given the advice from the Government yesterday evening, we are implementing a full work from home order for all office-based staff. We are working towards achieving this by close of business today.
As lone workers, and in support of the large majority of our customer base who are considered front line key workers, our Traffic Management Operatives will continue to supply Traffic Management as usual. We have of course defined some additional guidelines around distance, hygiene and communication to support our ability to continue to do this.
Road Traffic Solutions remains fully operational. Road Traffic Solutions continues to be a 24 hour business, 7 days a week.
Please contact your known representative, or myself directly, should you have any questions or concerns. We understand that there will be a continued need for our services throughout what will undoubtedly be a difficult period for the industry. Road Traffic Solutions are here to support you.
We can continue to be contacted 24 hours a day, 7 days a week on 01724 848246.
During normal working hours we can be also be reached via sales@roadtrafficsolutions.com, the website https://roadtrafficsolutions.com/contact-us/, and all social media channels.
Warmest regards,
Tom Pearson
Sales & Marketing Director at RTS Ltd
Categories: Coronavirus