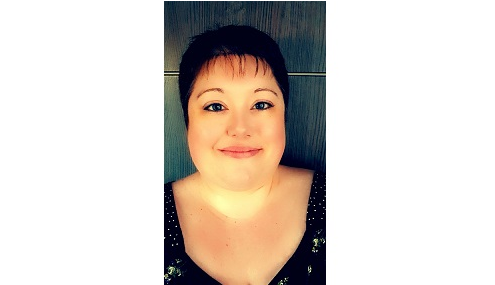 Meet The Team – Adele Jenkin
3 April 2020
People are a large part of what we do here at Road Traffic Solutions. Through 2020 we wanted to take the time to introduce some of them to you in a short Meet The Team series.
Introducing: Adele Jane Jenkin
Nickname: Dellie
Position within Road Traffic Solutions: Planning Co-Ordinator
Length of time with Road Traffic Solutions: 1 year 5 months
What do you do on a day-to-day basis within your job?
Plan, quote & book in traffic management sites for various customers in accordance to their needs, and communicate frequently with different council's for any permissions that may be needed for these sites as & when required.
What do you like about working in Traffic/Event Management?
I enjoy seeing sites first being developed and then seeing them all the way through to completion; from the first initial site meeting/discussions to it then being drawn up, the TM installed and then being able to see the finished site when all of the works are completed.
What are the values that drive you?
My 3 main values that drive me are loyalty, commitment & reliability as my RTS colleagues, family & friends all know that they can rely on me in any situation & whatever task I am given they know that I will see it through with them.
What is your favourite song, film or book and why?
'Happy' by Pharrell Williams; me & my husband danced to this as our first dance at our wedding so every time I hear it, I always remember what a fantastic day we had. Plus, no-one cannot listen to this song and not feel a little bit happier at the end 😊
What do you enjoy doing when you are not at work?
I love going to live music events, comedy acts/nights as well as going to the cinema.
Give a fact about yourself nobody else knows:
I have a phobia of sad/scary clowns.
For all your Traffic Management needs contact us via our on-line form, or call us on 01724 848246 24 hours a day, 7 days a week.
Categories: Meet The Team, People, Planning