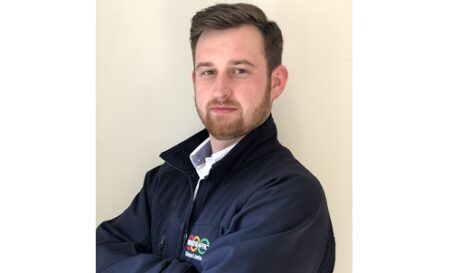 Meet The Team – Dan Martin
9 April 2020
People are a large part of what we do here at Road Traffic Solutions. Through 2020 we wanted to take the time to introduce some of them to you in a short Meet The Team series.
Introducing: Dan James Martin
Position within Road Traffic Solutions: Senior Event Planner
Length of time with Road Traffic Solutions: 12 years & 6 months
What do you do on a day-to-day basis within your job?
As a Senior Event Planner I work alongside a number of our clients in order to deliver safe and successful events. These vary in size, scale and type. The planning stages include designing a traffic & event management plan that meets both the requirements of our client as well as the local authorities and various stakeholders.
On a daily basis I could be doing anything from spending the day meeting with a particular client or on a route familiarisation, to being sat in my office working on numerous events. I could be working on different aspects of the planning stage such as writing a traffic management plan, staffing, fleet logistics, CAD plans, accommodation etc.
What do you like about working at Road Traffic Solutions?
RTS always offers opportunities and variety. I've worked in many different roles and departments over the years which in turn has helped develop me as a person.
What do you like about working in Traffic/Event Management?
I enjoy working in event management for many reasons, one of which is the satisfaction of working on a project for many months to then be able to see it through to completion. It's great to see the RTS team pull together and provide such an exceptional service – every role on event day is vitally important!
What are the values that drive you?
My most important values are honesty and integrity. I like to think that no matter how vast the challenge, if you have a team of people you trust, who are all pulling in the same direction, you'll succeed!
What do you enjoy doing when you are not at work?
My main passions involve spending time with my wife, family and friends and of course football! I'm a Liverpool fan (world champions!!). I also enjoy traveling and I'm a bit of a movie enthusiast.
For all your Traffic Management needs contact us via our on-line form, or call us on 01724 848246 24 hours a day, 7 days a week.
Categories: Events, Meet The Team, People