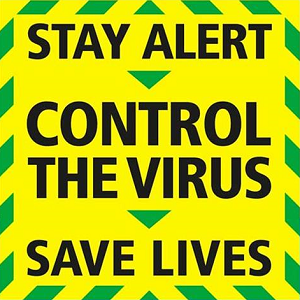 Road Traffic Solutions Social Distancing Policy
11 June 2020
Dear Customers,
Due to the ongoing Coronavirus pandemic, Road Traffic Solutions are implementing new measures to ensure the safety of our clients, our workforce and the general public. With the lockdown being eased and non-essential shops to start opening in the coming weeks, we anticipate a large increase in pedestrians as the retail and shopping sectors begin to return.
Taking guidance from Public Health England (PHE), Department for Health and Social Care (DHSC), Department for Transport (DfT) and Highway Authorities & Utilities Committee (HAUC), from Monday 15th June, 2020, we are taking the following precautionary measures;
Our standards for temporary walkways are to be increased to no less than 2.5m wide (an absolute minimum of 2.0m with adequate passing places) and more space is to be made available wherever possible. This is an increase from the 1.2m minimum standard as stated in the Safety at Street Works and Road Works code of practice and aims to provide adequate room for pedestrians past our works whilst maintaining social distancing.
Pedestrian diversions to other footways to manage pedestrians is always safer than walking in the road with some plastic cones and barriers for protection! However, due to site locations, this is not always possible due to traffic volumes and speeds.
With the increased required road space for the safe passage of the general public past our works, there may be occasions where additional measures may be required, such as, temporary pedestrian crossings to maintain shuttle lane widths and safety zones. In some circumstances, it may be necessary to implement full road closures to allow as much room for pedestrians to pass, as well as maintaining 2m distance from the workforce, your staff.
We would encourage customers, where practicable, to consider night time works in highly trafficked pedestrian areas to reduce the potential contact with pedestrians, dependent on the type of works, subject to risk assessments and approval from the relevant highway/local authority.
On all of our sites, we shall also be providing signs to remind everybody who comes into contact with our activities of the need to maintain 2m apart, in line with guidance for managing urban spaces published by Public Health England. These are to be placed at both ends of our sites and will assist in keeping the public safe as well as your operatives.
With health and safety being our number one priority, our intention is that the changes we are implementing will help to keep your workforce, the public and our operatives safe. As always, we are continually reviewing our Risk Assessments & Method Statements and amending them as necessary to ensure that we are keeping with the most current, evolving guidance.
Please don't hesitate to contact us with any requirement you may have.
Stay safe and well, with warmest regards,
The Road Traffic Solutions Team
Categories: Community, Coronavirus, Industry News, Planning