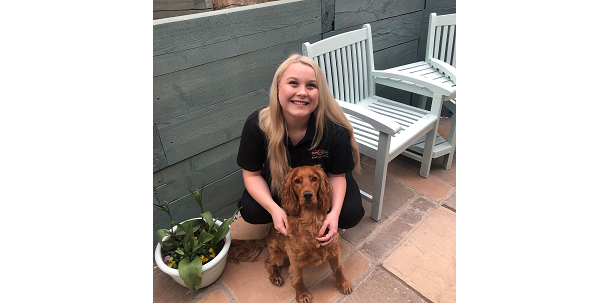 Meet The Team – Natasha Morgan
12 June 2020
People are a large part of what we do here at Road Traffic Solutions. Through 2020 we wanted to take the time to introduce some of them to you in a short Meet The Team series.
Introducing: Natasha Morgan
Nickname: Tasha or Tash or occasionally Nat
Position within Road Traffic Solutions: Planning Co-Ordinator
Length of time with Road Traffic Solutions: 3 years & 6 months
What do you do on a day-to-day basis within your job?
Since August last year, I quote and book Traffic Management that clients require. This could range from a simple pedestrian management to a complex 4 way lights with x4 pedestrian crossings. I'm usually on the phone to clients most days or sorting through my emails and responding that way. I also sometimes deal with councils as we can arrange permissions for clients if they want, for example; switch outs of existing traffic lights, bus stop suspensions and TTRO's. Before planning, I was in the Drawings Department so I used to the draw the TM Plans that I now book in. On the odd occasion, I'll still draw a TM plan or two if the department needs a helping hand, which is nice.
What do you like about working in Traffic/Event Management?
I really enjoy the communication side. I enjoy speaking to customers every day and building a strong work relationship with them.
What do you like about working at Road Traffic Solutions?
I enjoy my job, but I also really like working with the people I do – it's nice being able to come to work and do my job but also have people I feel comfortable around.
What are the values that drive you?
Honesty, loyalty, hard work and optimism.
What is your favourite song, film or book?
I love the Lord Of The Rings Trilogy, I have the extended versions on DVD!
What do you enjoy doing when you are not at work?
Spending time with my dog, he's like my child.
For all your Traffic Management needs contact us via our on-line form, or call us on 01724 848246 24 hours a day, 7 days a week.
Categories: Meet The Team, People, Planning