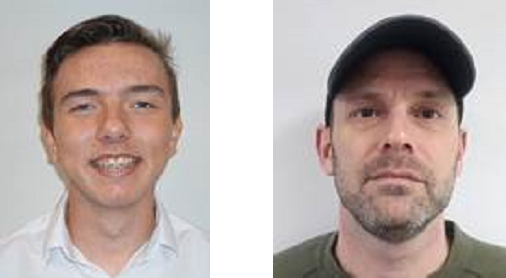 August: Employee of the Month
11 September 2020
Each month we ask Road Traffic Solutions colleagues to nominate each other for going above and beyond in their duty to our customers, or to each other.
August was a busy month in the office and on the road, our busiest post-lockdown. We had a number of nominations, all well worthy and again reflects on the calibre of the staff we have here at RTS. It was close this month, but the rightful employees of the month for August are Leo Wright and Andy Atkin.
Leo: has recently stepped up into a Team Leader role supporting a restructure in our Drawing Team. Leo has embraced the new POD system and is engaging with his new team in a really positive way. He has approached it head-on and been proactive with managing the expectations and workload of his team, with a real focus on improving customer service and response times.
Andy: has had numerous accounts of positive feedback direct from customers to us, something we always welcome and recognise. A breath of fresh air since returning from furlough. Great work Andy!
Categories: Employee of the Month, People, Planning, TMO