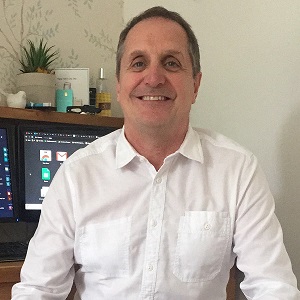 October: Employee of the Month
11 November 2020
Each month we ask Road Traffic Solutions colleagues to nominate each other for going above and beyond in their duty to our customers, or to each other.
October was a busy month, we hit a milestone for 2020 in on-site installs, and all the team pulled together to continue to deliver our market leading services. As with other months, we had a great number of nominations, but this time round two really stood out for their hard work and dedication to the RTS team; Craig Bird in the office and Kev Gray in the field!
Craig: it's easy to forget he is the entire IT department on his own, one man looking after over 160 employee's IT issues. It's a lot when you think about it! Craig doesn't just look after the computers, laptops and the server, it's everyone's work mobile phones, it's the telephone system, it's the CCTV, it's the printers, it's our IT systems, and even the air conditioning comes under Craig. Craig's nomination here isn't really just for October, but also for most of 2020, as he was under a lot of pressure getting everyone set up for home working, then getting everyone back set up in the office whilst carrying on with his normal duties. He always has a smile or a laugh and never gets frustrated, even when most of the issues are likely 'User Error'… So thank you Craig!
Kev: has been nominated for his hard work and professionalism whilst working on a site in Telford, manually operating lights, 12 hours a day, for several weeks. A real credit to Road Traffic Solutions for his commitment to getting the job done well, engagement with customers, and general attitude. Thank you Kev!
Categories: Employee of the Month, Operations, People, TMO