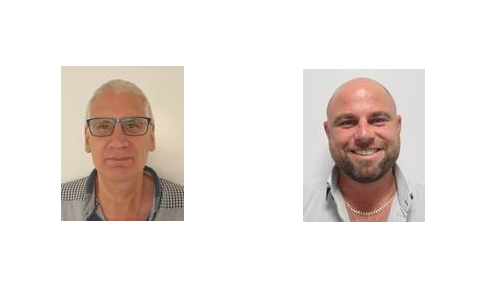 March: Employee of the Month
11 April 2020
Each month we ask Road Traffic Solutions colleagues to nominate each other for going above and beyond in their duty to our customers, or to each other.
March was a really positive month for the business. We had 5 outstanding nominations and it was tough to pick just 2! Also nominated were: Rachel Grimbleby, Richard Bainbridge & Tom Biggart, but this month we want to thank Dave Withey and Lee Wilkinson for their contributions – well done both!
Dave: Dave is continuously hard working when it comes to Surveying. He has done a fantastic job of producing surveys and attending meetings. He has primarily dealt with all the JSM meetings and has had fantastic feedback. Dave's surveys are always well detailed and he is a delight to speak to on the phone.
Lee: Lee has been a great help recently in getting drawings up to a higher standard and assisting with the Drawing Audit Meetings and Toolbox Talks. Lee's knowledge has been invaluable and he has been incredibly helpful in checking plans, giving advice and coming up with ideas to better the department and the Company.
Categories: Employee of the Month, Events, Operations, People, TMO, Training