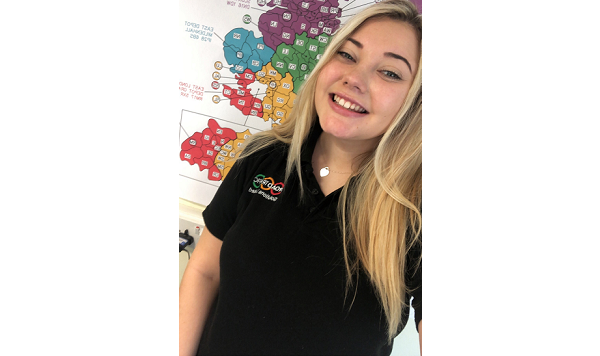 Meet The Team – Rebecca Roe
17 April 2020
People are a large part of what we do here at Road Traffic Solutions. Through 2020 we wanted to take the time to introduce some of them to you in a short Meet The Team series.
Introducing: Rebecca Roe
Nickname: Roy
Position within Road Traffic Solutions: Member of Our Operations Team
Length of time with Road Traffic Solutions: 5 years & 3 months
What do you do on a day-to-day basis within your job?
I deal with customer enquiries from some of our largest customers, including UKPN, Cadent Gas, Lanes Group and Morrisons. I speak to the RTS operatives on a daily basis to assist them with any queries they have, or to assist with REPs. I book jobs in. I also deal with stock issues and attend the monthly stock meetings.
What do you like about working at Road Traffic Solutions?
I enjoy having the opportunity to work on events. Also, RTS have put me through my training and I am currently in the process of completing my level 4 Business and Administration NVQ.
What are the values that drive you?
Hard work and dedication.
What is your favourite quote?
"Just keep swimming" – Dory.
What do you enjoy doing when you are not at work?
I enjoy going for walks and spending time with my family.
Give a fact about yourself nobody else knows:
I have swam with sharks and stingray.
For all your Traffic Management needs contact us via our on-line form, or call us on 01724 848246 24 hours a day, 7 days a week.
Categories: Meet The Team, Operations, People, Reactive