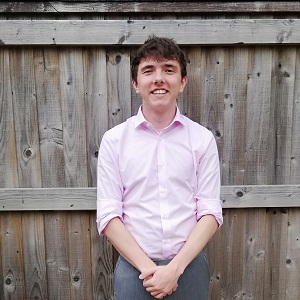 Meet The Team – Leo Wright
2 October 2020
People are a large part of what we do here at Road Traffic Solutions. Through 2020 we wanted to take the time to introduce some of them to you in, what has become, a regular Meet The Team series.
Introducing: Leo Zak Wright
Nickname: Any famous person with Leo in their name, I've probably been called
Position within Road Traffic Solutions: Technical Drawer
Length of time with Road Traffic Solutions: 2 years & 2 months
What do you do on a day-to-day basis within your job?
Inputting jobs into the system that I receive via email, and then producing a TM Plan to cover the required works safely, as well as approving Traffic Management plans produced by my colleagues.
What do you like about working at Road Traffic Solutions?
Certainly the people that you either work with, or meet through the job and out on events. And not to be too generic, but it is definitely the variety of works that you will encounter and need to work out traffic management for that I really enjoy.
What are the values that drive you?
Genuineness, Perseverance and Initiative.
How has your time at RTS been impacted by Coronavirus and the lockdown?
Overall, I am still able to fulfill my job role expectation, with exception to the occasional technical issue. I think the biggest impact has been the fact I get an hour extra in bed because I don't need to get up at 07:00 to get ready and catch the bus!
What is your favourite quote?
"You should never underestimate the predictability of stupidity" – Bullet Tooth Tony (Vinnie Jones, Snatch)
What is your favourite song, film or book and why?
"Children of the Sun" by Feeder, they're my favourite band and this song is the perfect blend of their different styles.
What do you enjoy doing when you are not at work?
Anything outdoors, beer gardens especially!
Give a fact about yourself nobody else knows:
I can play the drums: Snare drum to a grade 6 standard and kit to a grade 5 standard.
For all your Traffic Management needs contact us, or call us on 01724 848246; 24 hours a day, 7 days a week.
Categories: Meet The Team, People, Planning